Counselling Oxted – Dr Kimberley Carter
Qualified Psychotherapist & Supervisor
Hello I am Dr Kimberley Carter, a Psychodynamic Counsellor, Psychoanalytic Psychotherapist and Supervisor.
Searching for "Counselling Oxted"? If you would like to discuss therapy please get in touch.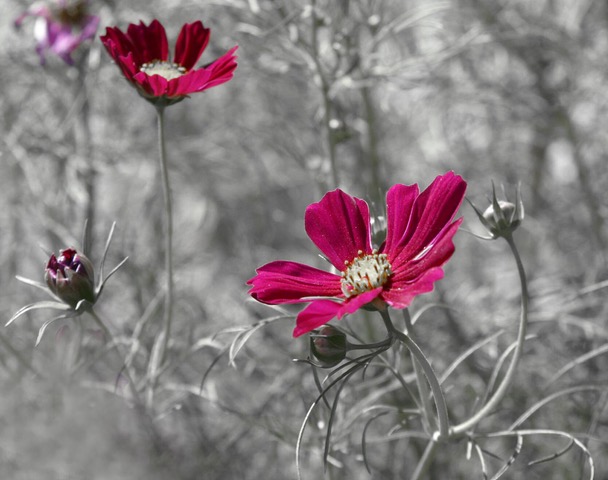 Professional Help
Acknowledging that you need professional help is an important step. It is important to find someone to work with that you feel comfortable with, as the process of therapy can bring up lots of strong, and sometimes frightening feelings. You will want to feel you are in capable hands.  The aim of therapy is to help you understand what is going on, often at an unconscious level.
Having an understanding of what is behind the emotional distress, is often liberating, and over time can lead to a change in thinking, and behaviour. When we are not conscious of why we act or respond in a certain way, we will most likely continue to act with the same (unhelpful) behaviours and in turn continue to feel unhappy, unfulfilled, and even lonely.
Recognising that there is a problem which is affecting your life in a negative way is the first step to doing something about it.
About Me
I am a Doctor of Clinical Science, having undertaken extensive training to qualify as a Psychoanalytic Psychotherapist. During which I underwent a lengthy analysis myself.
I have over 25 years experience working in private practice, and previously in an agency setting, in a drugs & alcohol service, and 5 years with the NHS, working with outpatients as well as inpatients. I also work as a supervisor in private practice, and have in the past managed several counselling services in the London area.
My governing body is the UKCP (United Kingdom Council of Psychotherapists).  I am a member of a supervision organisation called BAPPS (The British Association for Psychoanalytic & Psychodynamic Supervisors).  I am also a member of the EAP (European Association of Psychotherapist).
Information about my qualifications and training can be found in the Qualifications section of this website.
If you are affected by issues stemming from your past or present condition, therapy could help you improve your overall welbeing. click here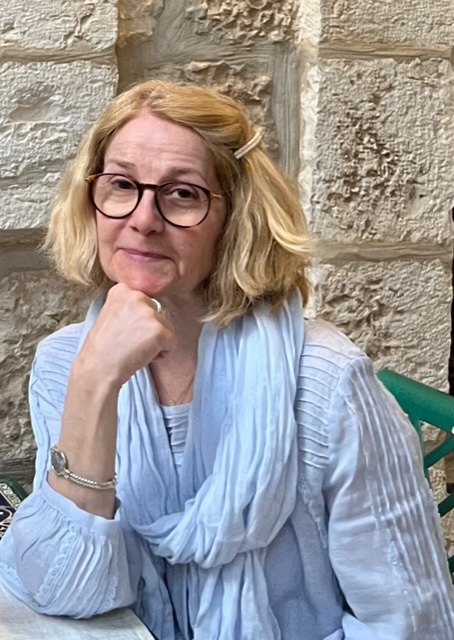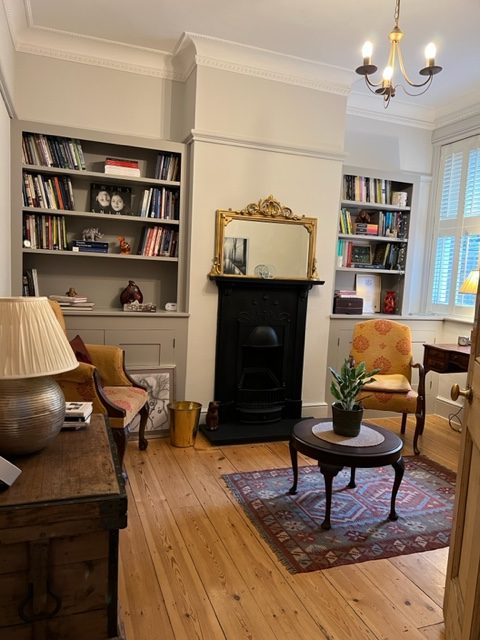 How I Work
Prior to the start of Covid I had been working with clients and supervisees online as well as in person, so it was not out of the ordinary to work virtually.  I continue to work online with clients and supervisees who live in different locations, but I am also able to work in person with clients and supervisees who prefer to meet face to face.
Psychodynamic counselling and psychoanalytic psychotherapy are based on the same fundamental principles; to help bring to the surface true feelings, so that they can be experienced and understood. They follow the basic assumption that everyone has an unconscious mind and that feelings held in the unconscious mind are often too painful to be felt and faced up to.  In response, we naturally put up defences to protect us from having to acknowledge and feel painful feelings. An example of defences we might use are denial (of a problem or how we behave or feel), or anger, which usually disguises painful feelings such as sadness, rejection, or shame.
The major difference between psychodynamic counselling and psychoanalytic psychotherapy is the depth of exploration. I have found through experience that long-term therapy is not for everyone, nor is it needed by everyone, and individual needs are respected.
Psychodynamic counselling tends to focus on more immediate problems, and is suitable for clients who are not experiencing re-occurring difficulties that have lasted for a long time.
Psychoanalytic psychotherapy is more intensive than counselling, with clients attending between one and three times a week, rather than the usual one session per week with counselling. It is often beneficial for people who want to understand the origin of their problems, and is particularly helpful for those who feel that their difficulties have affected their life for a long period of time, and need to find a way of understanding and relieving their emotional distress.
My training as a psychoanalytic psychotherapist qualifies me to work with clients more than once a week.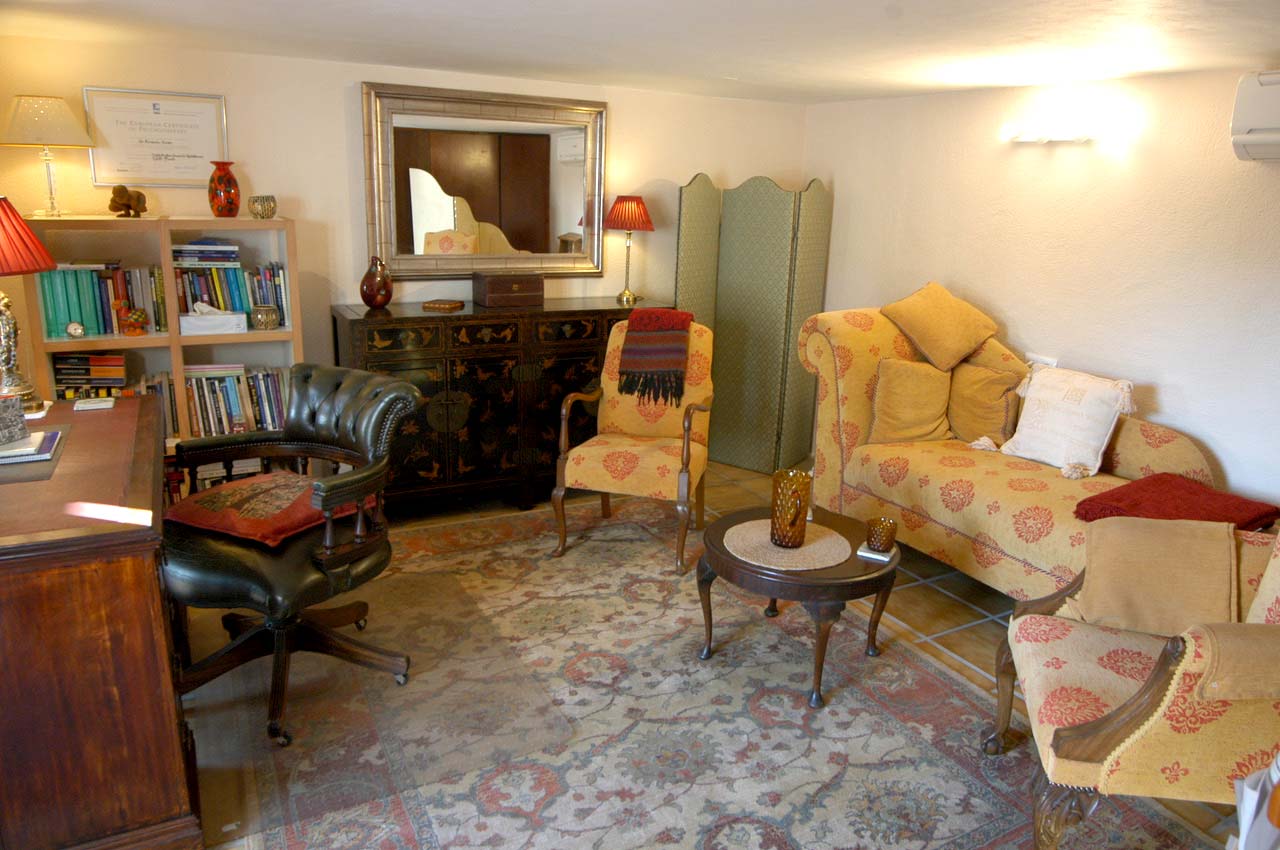 I offer counselling sessions via…


… and in person at my therapy room in Oxted
Specialisms
As a psychoanalytic psychotherapist I am trained to work with all kinds of issues that clients usually present with, but in addition I have a particular interest in understanding the complexities of twin relationships. Non twins usually have very specific ideas of what they believe a twin relationship should be like, which is often far from the reality of how twins perceive their relationships.  Twins often have love/hate relationships with one another, which goes against non twins' views of twinship.
Parenting twins can also be a confusing experience, and the following are some of the struggles that twins and parents of twins can face:
Envy or competitiveness in the twin relationship
Identity confusion
Relationships outside the twinship
Separation difficulties for twins
I work with twins, or parents of twins, living in different locations around the world via Zoom.
My other specialism is adoption, and how this impacts on an adoptees relationship with theirself and their external world. People that have been adopted can struggle with identity, loneliness, and usually experience strong feelings of rejection and abandonment.
If you are affected by any of the issues above, I may be able to help.
Further information can be found in the Frequently Asked Questions (FAQ) section of the website.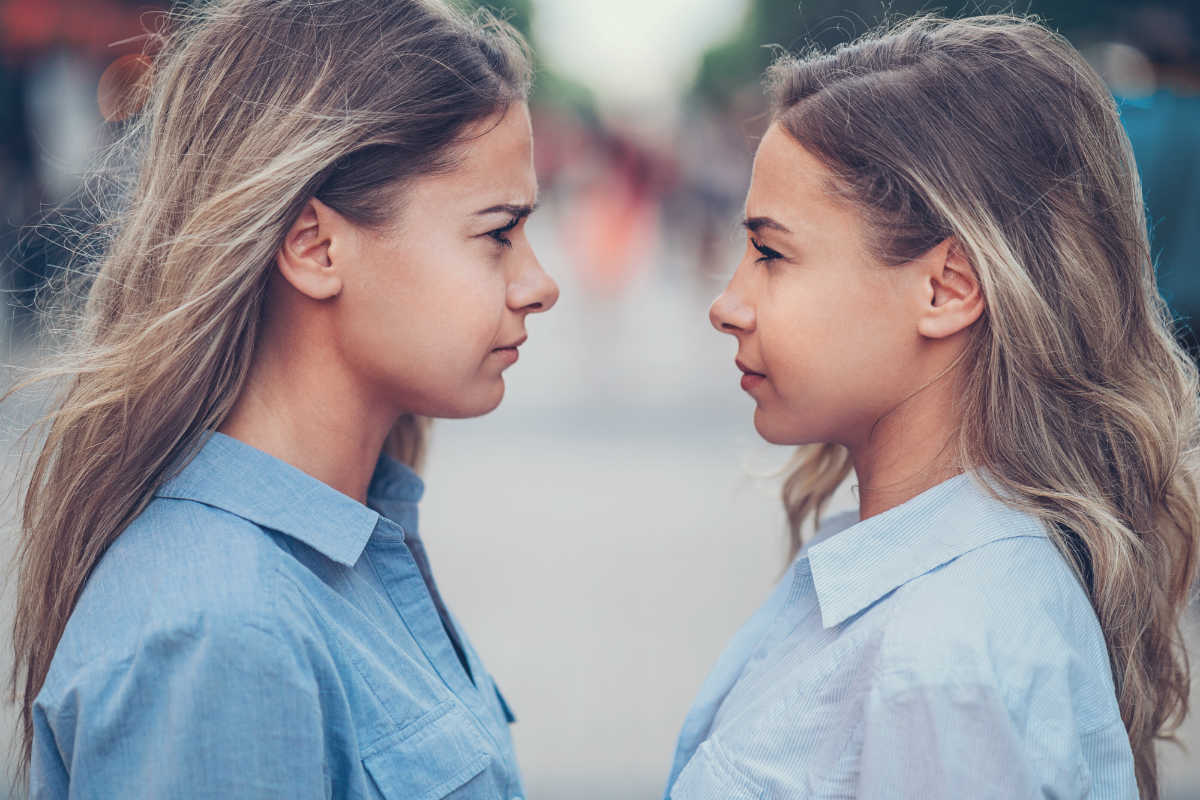 What is psychodynamic counselling / psychoanalytic psychotherapy?
Many people will be new to the terms 'psychodynamic counselling' and 'psychoanalytic psychotherapy'. Before we move on let's define and demystify them.
Psychodynamic counselling is similar to psychoanalytic psychotherapy in that it is a form of talking therapy based on the theories and principles of psychoanalysis. But psychodynamic counselling is less focused on the client-therapist relationship, because it is equally focused on the client's relationship with his or her external world. Psychodynamic counselling is usually shorter than psychoanalytic psychotherapy with respect to the frequency and number of sessions.
Psychoanalytic psychotherapy takes the counselling process further. The therapist will be actively listening to the client with a view to making connections between past and present, particularly with reference to experiences of loss and trauma very early in life. There will be a focus on the relationship between the client and therapist, as feelings about past relationships will most likely be re-enacted within the therapeutic relationship. This most likely goes on at a very unconscious level, and it is the job of the therapist to help the client become aware of what is going on, both within the therapeutic relationship and externally.
Psychoanalytic therapy seeks to facilitate deep and lasting change within, and to contribute to overall psychological well-being. Its focus is on the conflicts that prevent clients from succeeding rather than on advising on how to succeed, and to help clients understand and resolve the underlying dynamics which cause anxiety rather than giving techniques to control anxiety. The discovery of new and positive ways of dealing with long-standing emotional difficulties often leads to desired breakthroughs in behavioural change.
What are the differences between counselling & psychotherapy?
Counsellors are usually referred to as 'counsellor', and psychotherapists as 'psychotherapist' or 'therapist'. The titles reflect the depth of, and length of, training. Some counsellors also refer to themselves as a psychotherapist, although they have not undertaken the additional training. At this point in time this misuse of title is not illegal, so when searching for professional help it is advisable to check out qualifications, with the necessary professional body.
Counsellors are qualified to work with clients only once a week; however, an accredited psychoanalytic psychotherapist can usually work with clients more frequently.
What are the terms and conditions under which psychodynamic and psychoanalytic therapists work?
Therapists make an agreement to keep a certain time, or series of times, free for the client at regular intervals. This usually includes once or more in every week, except for weeks when the therapist is on holiday or there is an emergency such as the therapist becoming ill. Some clients prefer to make a contract for a certain length of time, to be reviewed at regular intervals.
It is standard professional practice to charge clients for missed sessions including the client's holidays if the client cannot attend when the therapist is working. Therapists are expected to give clients reasonable (more than two months) notice of their own holidays so that clients can make arrangements accordingly.
A month's notice of the ending of therapy is usually expected on both sides.
The overall emphasis in ongoing therapy is on the professionalism and reliability of the therapist, who will do all that is humanly possible to be consistently available to the client at the agreed times.
How long does the process take?
There is no set time frame. Each client comes to therapy in a unique personal circumstance and leaves the process when an individual form of successful outcome is achieved. Clients have a wide variety of goals; as they go through the process these goals can sometimes change, leading to the continuation of therapy for longer than originally expected, or an increase in frequency of sessions.
Quite simply: the greater and deeper behavioural change hoped for, the longer it will take. Before therapy, many people are unrealistic about the enormous difficulties in change progression and the patience and trust required to make it happen. Complete commitment and belief in the process are crucial for significant changes to be sustained over the long term.
Along with no set time frames, there are no shortcuts and no quick fixes. If a therapist promises you any of these, they will not have your best interests in mind.
How much does it cost?
As is standard across the profession worldwide, therapy costs in the local area are based on a therapist's experience and qualifications.
In general, newly qualified counsellors and supervisors charge less than experienced clinicians.
Will I benefit from psychodynamic therapy?
Psychodynamic therapy is useful for a range of problems. These may be problems of behaviour, such as eating disorders or drug/alcohol abuse, but may also include problems with feelings such as anxiety, excessive anger and low self esteem. They may also involve problems from the past, such as abuse in childhood or the early loss of a parent or other family member.
It is not uncommon that psychodynamic therapy unveils multiple issues, some of which were totally unconscious at the beginning of the therapy. People who wish to understand why they behave or feel in certain ways and who wish to change themselves find that the process of learning about themselves, through talking with a psychodynamic therapist, can help bring about such change.
Have you been in my position before?
Important questions to ask when evaluating a prospective therapist are around their own personal experience with therapy.
Comprehensive training in the field requires years of experience in being 'on the other side'. Often people who have done a counselling course will have spent a limited amount of time in therapy themselves, where someone who has undertaken a psychotherapy training will have been required to undertake personal analysis, lasting many years. A therapist should have been in their own therapy at the same frequency of sessions at which they are working with their clients.
Real-world experience as a client matters to such a degree that it can be outright dangerous for any therapist who has not had his or her own therapy to work with other people. An inexperienced therapist will have had no opportunity to understand his or her own issues, in particularly the wish for power over another or the desire to force change.
What can I expect from the client/therapist relationship?
During the therapy the therapist and client will not have any relationship with each other apart from their sessions together. The therapist should not know the client, their close relatives or friends, socially or in any other way.
What are the qualifications and professional requirements of psychoanalytic psychotherapists?
Psychoanalytic psychotherapists should have trained with an organisation which is a member of the United Kingdom Council for Psychotherapy (UKCP) or the British Psychoanalytic Council (BPC) and should be registered with one of these organisations. For more information on UKCP or BPC standards please follow the links above.
Additionally, as part of their practice they should have ongoing supervision of their work and continue their professional development with regular attendance at professional seminars and workshops.
A reputable therapist will be willing to provide details of training, registration and length/type of experience and will tell the client which professional body they belong to.
Psychodynamic counsellors will have had a much shorter training than a psychoanalytic psychotherapist and will usually be accredited by the BACP.
What does supervision involve?
All qualified therapists should be in regular and ongoing supervision of their practice.
The purpose of supervision is to increase knowledge to support the therapist and protect the client. It involves a series of ongoing meetings where the therapist regularly consults a senior colleague or a group of peer colleagues to discuss professional experiences.
Clients are not identified by name or personal details in the supervision process which protects their anonymity and confidentiality.
Do you prescribe drugs?
The therapist will never prescribe drugs or pharmaceutically advise the client in any manner, formally or informally.
What are the rules on confidentiality?
Conversations between therapist and client are held in full confidentiality. The therapist will not reveal what is said to any other parties other than their supervisor. The therapist will only disclose information about the client to another professional, (e.g., GP), if the client is talking about fear of uncontrollable suicidal wishes or acts or is talking about activities which are harming or would harm another person. An example being the abuse of a child or active preparations for the harm of another adult.
The therapist is expected to make every effort to support the client to disclose such issues to the appropriate professional themselves. Should this not be possible, the therapist will inform the client if any disclosure of information is made to another professional for any reason.
There is a real difference between thinking/feeling and acting. It is only in the reasonable possibility of harmful action that outside disclosure may need to be addressed.
NOTE: There are various different therapy approaches available, but the Q&As above only relate to psychodynamic counselling and psychoanalytic psychotherapy.
What to Expect
Initial consultation
I offer an initial telephone conversation or Zoom call, free of charge, lasting up to thirty minutes. Depending on the outcome of this, a consultation will be arranged which will last approximately 1 1/4 hours.  Payment for which needs to be made in advance.
During the consultation we will explore what you feel is troubling you and discuss your expectations of therapy. If we then decide to work together, we will arrange a date and time to meet again. Our working contract will also be discussed at this point.
Sessions times are at the same time on the same day each week, and each session lasts for fifty minutes for individual therapy or one to one supervision.
My working hours are Monday to Thursday 8.30 am to 7.00 pm.
More information can be found in the FAQ section of this website
Fees
Fees for therapy or supervision sessions will be discussed during the consultation
Counselling Oxted – Dr Kimberley Carter's Professional Qualifications & Memberships
Qualifications
Doctorate (Psychoanalytic Psychotherapy)
Masters (Psychoanalytic Psychotherapy)
Diploma in Clinical Supervision
Professional Memberships
Member of UK Council for Psychotherapy (UKCP) – Registration No. 05157121
Member of European Association of Psychotherapy (EAP)
Member of British Association of Psychoanalytic & Psychodynamic Supervision (BAPPS)
Other Related Qualifications
Certificate in Psychodynamic Counselling
Postgraduate Diploma in Psychodynamic Counselling
Postgraduate Diploma in Psychotherapy Studies
Certificate in Time-Limited Psychodynamic Counselling
Certificate in Stress Management
Contact Me
Dr Kimberley Carter
Barrow Green Road
Oxted
RH8 0NJ